Designing
Experience ━
Semester One
2021︎︎︎
Qambar Ali Akhteyari
Improving Victorias check in system.
Seojin Gu
︎︎︎
New business platform for sale representatives.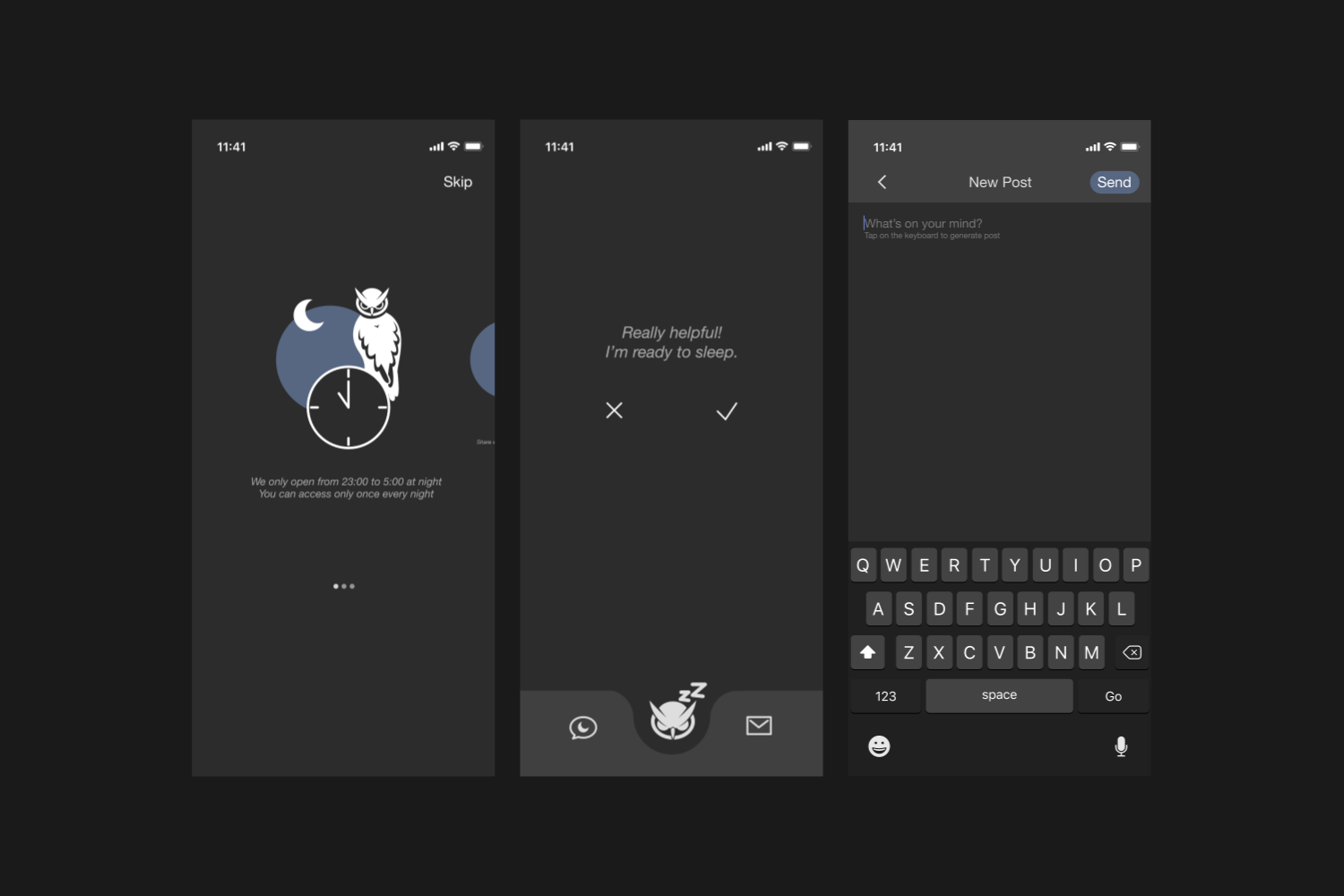 Mengyuan Huang
Night Owl, encouraging the reduction of stress and anxiety.
Alyssa Javier
Movie roulette, curating movies.
Shuquan Ma
An Instagram in app curation wardrobe.
Xiaosha Liu
Music Bus, improving the commuting experience.
Thuy Vy Pham
Instamappers, helping users discover new photographic locations.
Jing Qian
Easy Tool, improving the smartphone user experience for the elderly.
Campbell Thomas Speelman
Filtercafe, the only cafe app you'll ever need.
Rui Tang
Helping abandoned pets get adopted.
Ziyi Wan
Redifining the music app experience.
Shijia Wu
Relieve, a social app reducing stress.
Ariella Weinmann
Wonderer; activities, accommodation and restaurants anywhere around the world.
Yifan Zhang
︎︎︎
Runner, improving the outdoor running experience.
Yu Wu
Footprint, a social platform for travel sharing.
Tingfeng Zhang
EasyFit, helping users solve their health issues.
Students

Qambar Ali Akhteyari, Sophie Sue Forsythe, Seojin Gu, Bowen Guan, Mengyuan Huang, XiMiao Huang, Alyssa Reyes Javier, Chenyang Li, Xiaosha Liu, Yifei Luo, Shuquan Ma, Thuy Vy Pham, Jing Qian, Juliette Rosa, Campbell Thomas Speelman, Rui Tang, Zachary Francisco Malta, Ziyi Wan, Ariella Weinmann, Shijia Wu, Yu Wu, Tingfeng Zhang, Wenqing Zhang, Yifan Zhang, Siyi Zheng

Key Dates

① 25 March - Research
② 29 April - Design
③ 3 June - SKO
---